Jack is back, in London, as 24 returns May 5 with a new season that's half the length of previous ones but still takes place over a single day.
Fox's 24: Live Another Day is reassembling Kiefer Sutherland's rogue agent, his trusty sidekick Chloe (MaryLynn Rajskub), his onetime love Audrey Heller (Kim Raver) and her dad (William Devane), who's now president.
The 9th season of the show is set four years after the 8th, with Jack still in exile, and this time, he and Chloe are "pitted against each other," Sutherland says.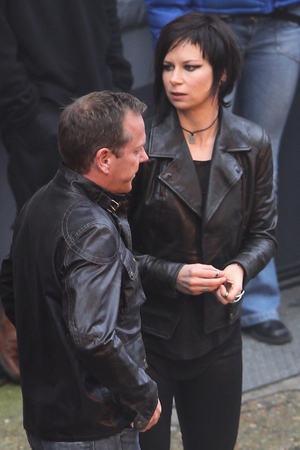 Filming for the revived drama has started near Whitechapel in east London, and Sutherland was seen alongside co-star Mary Lynn Rajskub as cast and crew filmed an action sequence in the capital (Wednesday, January 22).
Sutherland recently told Vulture that Live Another Day aims to "get back to that very personal first season" of 24.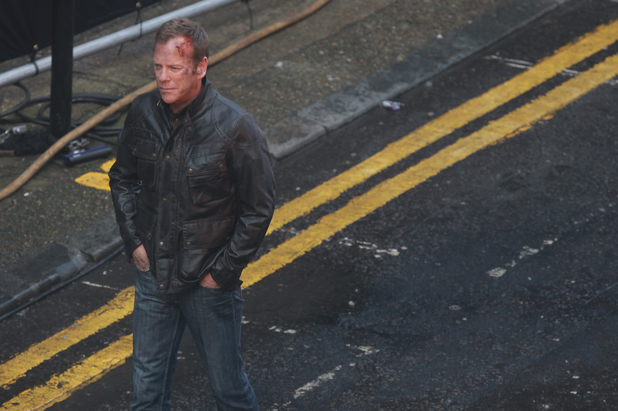 "Remember that episode in the first season when Jack was held up in that little construction shack because he can't get outside? The whole episode, he's in there. It was awesome," he explained.
Benjamin Bratt and Tate Donovan have also been cast in the new season, which will debut on Fox in the US with a 2-hour premiere on May 5. Sky 1 has broadcast rights for the UK.
Well, we all are awaiting this action packed series with anticipation… What are your thoughts?