Canon is starting the week off strong with multiple new releases. Not only did the company just announce the new RF 24-240mm F4-6.3 IS USM lens for full-frame mirrorless cameras, but, today it announced updates to two of their most popular PowerShot models.
Canon unveiled the new PowerShot G5X Mark II and the G7X Mark III, both cameras boast notable shooting quality and 4K video recording, making them ideal assets for any visual creator.
The G7X III is also the first Canon camera of its kind to allow for live streaming to YouTube, while support for vertical shooting is also on hand for those wishing to embed their videos within Instagram Stories. There's even a pre-record mode, which can capture a second of footage prior to recording being instigated.
As it was with prior generations, both of these models are designed around a common core of specs and features, even though it's clear that Canon is positioning these two cameras towards different customers. The G7X III remains compact and pocketable just like its predecessor, whereas the G5X II shaves off a few exterior features, such as removing its center-mounted EVF housing and hotshoe in exchange for handy pop-up EVF, to become a similarly-svelte pocketcam.
When it comes to under-the-hood improvements and new features, the updated PowerShot models both sport new 20MP 1-inch-type CMOS sensors with a stacked circuitry design. This allows for faster data readout and overall increased performance.
Both cameras are also powered by Canon's latest DIGIC 8 image processor, offer enhanced video recording options such as 4Kp30 and 1080p120, are capable of up to 30fps raw capture, and USB-C ports with USB Power Delivery.
Canon PowerShot G5X Mark II: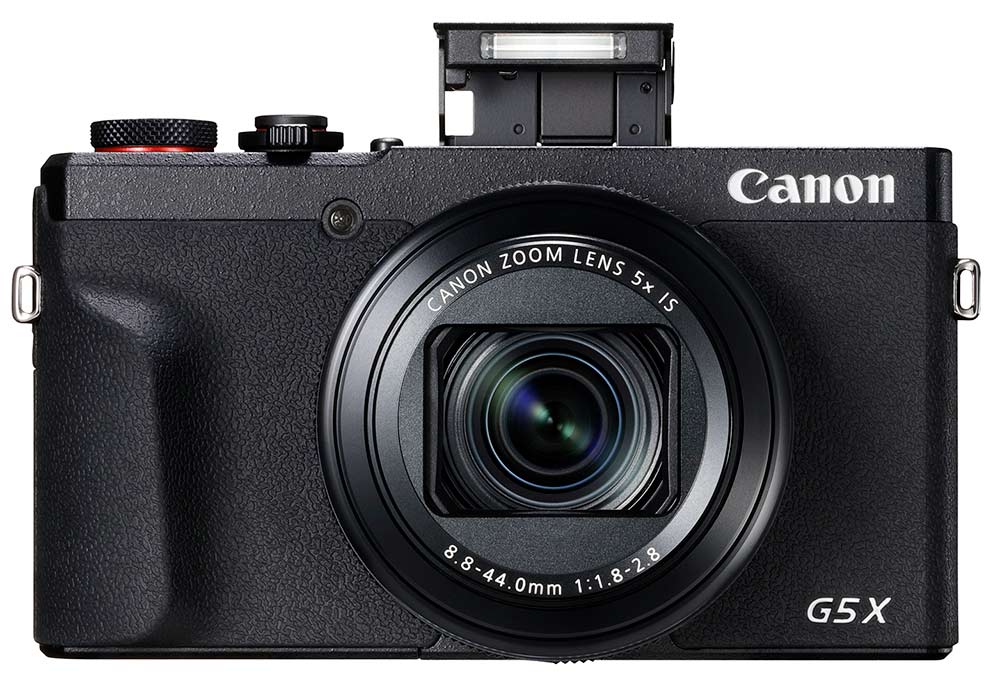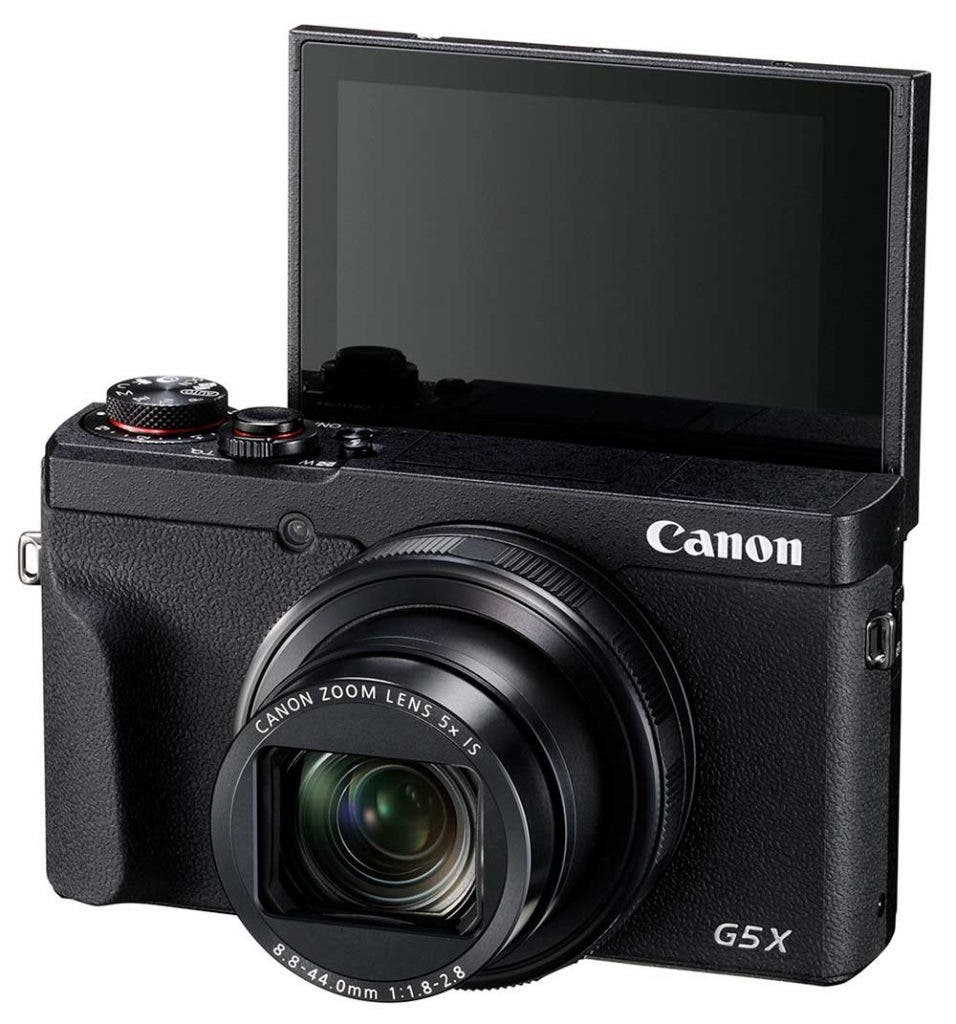 G5X Mark II Features:
24mm-120mm focal length with max aperture of f/1.8-2.8
5x optical zoom with optical image stabilizer
1-inch, 20.1 megapixel CMOS sensor
DIGIC 8 image processor
Video recording in 4K at 30p or Full HD at 120p
Continuous shooting up to 20fps or 30fps in RAW burst mode
Panoramic Shooting mode and Star Shooting mode
Pop-up Electronic ViewFinder with 2.36 million dots
Touch and Drag AF
WiFi and Bluetooth capable
Mobile workflow via the Canon Camera Connect app
Picture Quality and Shooting Modes:
Ideal for high-end, skilled amateurs, the new Canon PowerShot G5X Mark II is an adept camera. The ranging focal length paired with a sufficiently shallow aperture creates versatility for the shooter. Users have the freedom to shoot a portrait with an appealing bokeh effect, then capture a wide landscape shot with the same lens.
It's 1-inch, 20.1 megapixel CMOS sensor paired with a DIGIC 8 image processor ensure clear and detailed images. The optical image stabilizer further improves the precision and clarity of the shot.
G5X Mark II users can take advantage of several shooting modes including Panoramic Shooting mode, Star Shooting mode, and Continuous Shooting mode. The Continuous shooting mode captures up to 20fps or 30fps in RAW burst mode for all those quick-action shots. The G5X is also capable of 4K/30p and FHD/120p video recording.
Canon PowerShot G7X Mark III: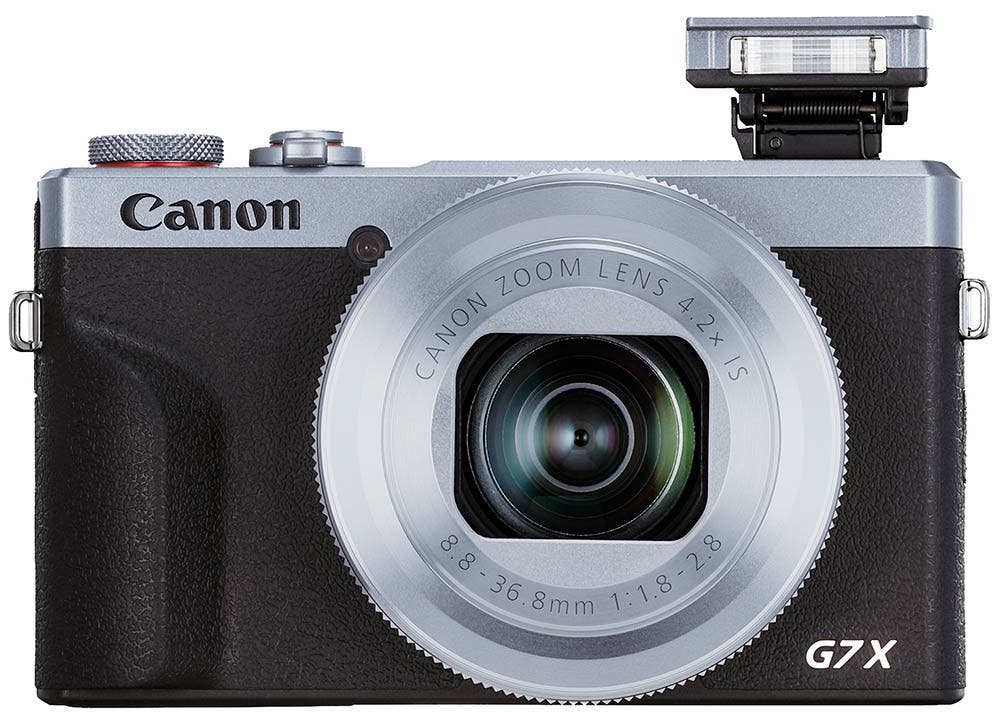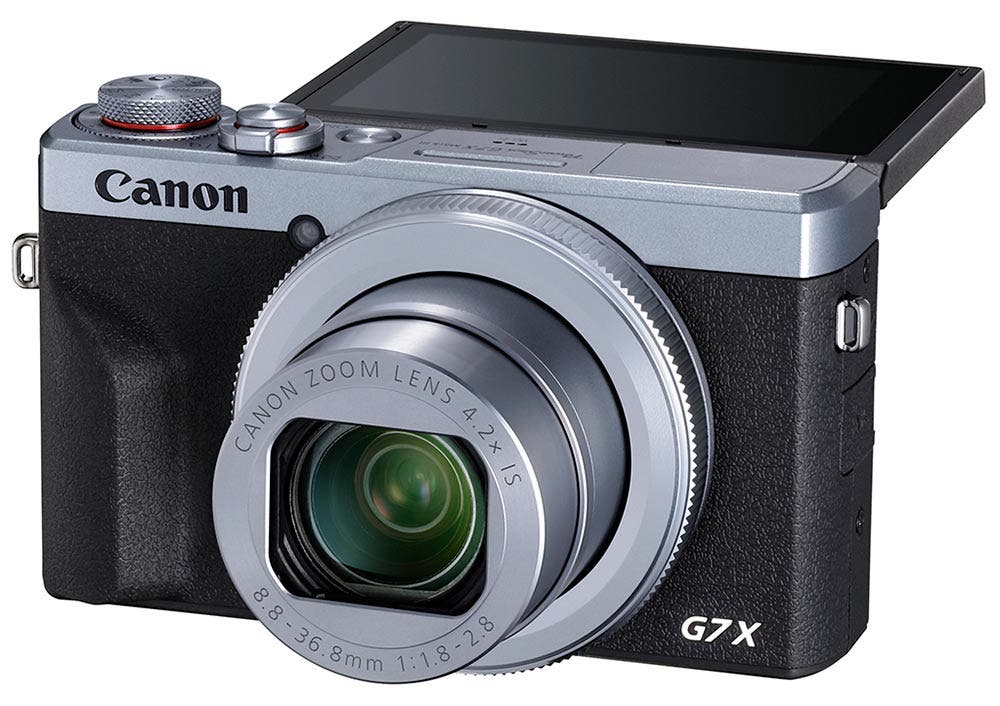 G7X Mark III Features:
24mm-100mm focal length with max aperture of f/1.8-2.8
3.0-inch LCD touchscreen with 180 degrees of tilt
4.2x optical zoom with optical image stabilizer
1-inch, 20.1 megapixel CMOS sensor
DIGIC 8 image processor
Video recording in 4K at 30p or Full HD at 120p
Continuous shooting up to 20fps
External microphone support, clean HDMI output
Live streaming abilities
Vertical video support for social media
WiFi and Bluetooth capable
Streaming Power:
The Canon PowerShot G7X Mark III is a great gadget for YouTube streamers and all-around content creators. This is because of the features it hosts like live streaming, vertical video support, external microphone connections, and tiltable LCD screen.
An awesome thing is that users can stream their content directly to YouTube. If users want to play back their videos on other social media channels, the Mark III supports Vertical Video to match the dimensions and aspect ratio of the desired platform.
On the production side, the ability to connect an external microphone greatly enhances the overall quality of the content. And lastly, the tiltable, 3.0-inch LCD screen flips 180 degrees so users can easily view a live playback monitor.
Parting Shot
Although the PowerShot G7X Mark III offers a similar array of still-shooting improvements as its G5X II sibling, the G7X III is being marketed heavily as a vlogging camera. Not only does the G7X III offer video recording modes like 4K UHD at 30p, HDR video, 1080p at up to 120fps; all without any cropping, the camera also includes:
The ability to connect directly to YouTube's Live Streaming service via the camera's built-in Wi-Fi connectivity.
Videographers are able to record and stream live video directly from the camera through YouTube, as well as integrate with YouTube Live scheduling directly in-camera.
The camera also supports shooting vertical video, which should be handy for Instagram content.
Not to forget, the flip-up, front-facing LCD screen is great for self-recording video,
and the addition of an on-screen start/stop button makes vlogging much easier.
Both cameras are expected to go on sale in August, with the PowerShot G7X III priced at US$749.99, and will come in silver or black. The PowerShot G5X Mark II will be priced at US$899.99 and will come in black.