Apple finally announced the Apple Watch Series 6, the latest line of its smartwatches in the "Time Flies" live event and the package is unbelievable.
Imagine wearing a wristwatch that is capable of measuring your blood oxygen levels without walking into a health facility? unbelievable right? the series 6 is made up of all that and more.
The Apple Watch Series 6 also brings out the most colourful lineup of watches including space Black Titanium, Gold Stainless steel and Silver aluminium.
Price and Availability
The Apple Watch Series 6 will be available from Friday 18th September starting at $399 for a 4o mm model and cellular models for $499.
Apple Watch SE will also be available alongside the Series 6 with prices starting at $279 for the 40 mm GPS aluminium model.
Features
The Series 6 packs a new S6 processor, which promises up to 20 percent faster performance. It will also operate on WatchOS 7 that also brings on board incredible features like sleep tracking.
It's based on Apple's A13 chip which provides more improved performance . It also promises upto 18 hours of battery life and can recharge faster but takes 1.5 hours to charge fully.
The series introduces a set of classic features including the ability to measure your blood levels in just 15 seconds. The blood oxygen sensor made up of four LED clusters and four photodiodes. Incorporated into the completely redesigned back crystal, that works in concert with the Blood Oxygen app to determine your blood oxygen level.
The watch display is always on so you can swipe through the apps and notifications even for significantly brighter outdoors.
The Apple Watch Series 6 is also capable of generating an ECG similar to a single-lead electrocardiogram device that can provide critical data for doctors and peace of mind for you.
It also comes with an innovative set of the seamless bands, the solo and braided loop available in two materials and nine custom sizes, tailored to the size of your wrist while offering comfort.
The Apple Watch Series 6 comes with a fitness feature that gives you insights on keeping fit while monitoring and tracking your workout metrics accurately.
It can as well support podcasts and audio-books including music so you can listen to millions of music collections right on your watch.
Most importantly, the Apple Watch Series 6 keeps you connected to everything you need. You can call and text right from your wrist, make payments and get help with anything including translations. You will find google maps with just a tap on your wrist.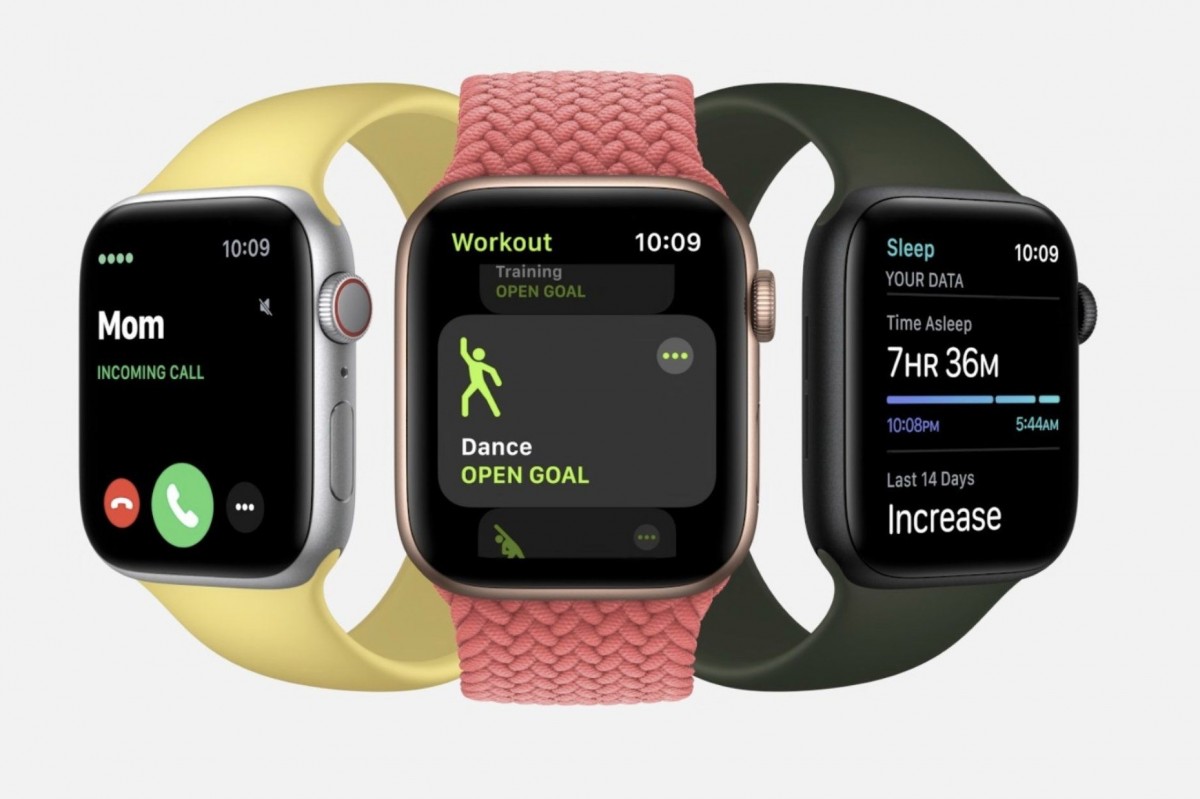 Apple will be launching a new feature called Family Setup, that allows parents to set up managed Apple Watches for their kids and manage who they can message, set up location alerts and do not disturb modes for school time.
To add on, Apple will also be partnering with health networks for large scale studies using the blood oxygen measurement feature. The testing will also include COVID-19 testing.
Late 2020, Apple will also be introducing Fitness+ a new fitness experience for everyone that will include world-class workouts by top trainers.