How do you Chromecast WhatsApp to TV?
As you may already be noticed, WhatsApp doesn't have an inbuilt cast option which is rather unfortunate, while Facebook has the option of the cast inbuilt.
However, you can still watch your WhatsApp chat and media files on your Television by mirroring your screen. I know many of you may not be expecting this, but Screen mirroring works like a charm if you just want to view your WhatsApp on Television.
There are a couple of methods for screen mirroring which is briefly mentioned below. You can choose to proceed with any method as per your convenience without any hesitation.
Method #1:- Chromecast Whatsapp Using Android Device
In order to mirror your Android screen to Television, we'll be relying on the "Cast" option that comes inbuilt of most of the Android phones. Make sure to follow the instructions provided below to successfully mirror your Android screen to a TV.
Note:- Connect your Chromecast device and Android device to the same Wifi network in order to successfully establish the connection. Otherwise, you won't be able to mirror your Android screen to a TV.
At first, Connect your Chromecast device to your TV properly using an HDMI cable.
Go the Settings Menu on your Android Device and proceed to the "Connected Devices/Connectivity" option.
Navigate to the "Connection Preferences" option and proceed with the "Cast" option from the list.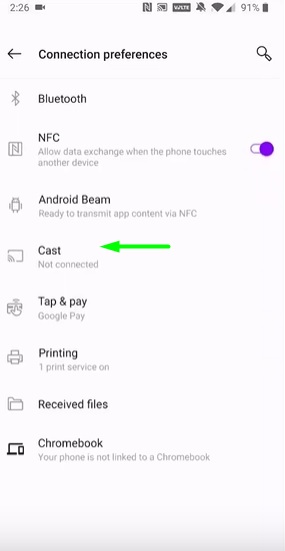 Now just wait for a few seconds for your Chromecast device to appear on your Android device.
Tap on your "Chromecast" device name from the list of nearby available devices.
Confirm screen mirroring action by Tapping "Start Now" whenever prompted on your Android device.
Now your Android screen will be mirrored to your Television. Simply open your WhatsApp on your Android device and select the videos or chat or images that you want to watch on your Television.
Method #2:- Using Google Chrome Browser On PC
You can also mirror your Google Chrome Browser screen of your PC to TV by following the steps mentioned in this method. Again, you will have to ensure that your Desktop and Chromecast are connected to the same WiFi network before using this method.
Go ahead and install the Google Chrome Browser on your PC in case if you haven't.
Open the browser and head over to the official website of the WhatsApp web – https://web.whatsapp.com/
Now follow the on-screen instructions to login to your WhatsApp account on your browser.
Click on "Options" on the top right corner to find the "Cast" option in the Google Chrome browser.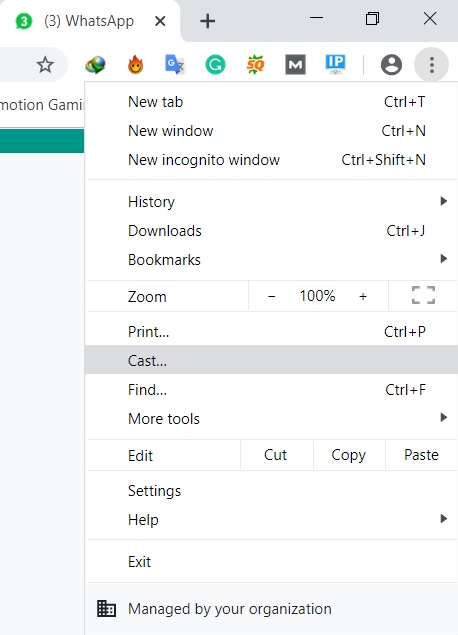 Open up the "Sources" tab and select the "Cast Tab" option from the list of available options.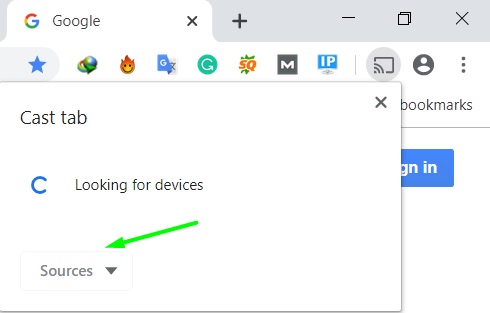 Select your Chromecast device to connect your desktop with Chromecast.
Now your Google Chrome Tab of WhatsApp web will be mirrored to your Television. You can also select "Cast Desktop" in the sources option if you wish to mirror your entire desktop, instead of only the Google Chrome browser.
Final Thoughts.
Screen Mirroring is by far the only method that I found easy and useful for Chromecast WhatsApp videos or chats on Television. Also, there aren't any charges involved in any of the above-mentioned methods. Go ahead and try out the methods yourself, let me know if you're facing any issue or if you have any further doubts to be cleared.