Audience Insights will no longer be available starting July 1, 2021. Instead, we encourage people to use Facebook Business Suite Insights, which is a tool that allows you to access your audience insights across Facebook and Instagram. In addition to audience data, you will also be able to view trends and metrics on the performance of your Facebook Page and Instagram business profile.
While this is fine to work on your ad campaigns, you'd probably want access to a bit more data about other types of audiences you may not be targeting or would want to target in future.
Another way to find more data about broader audiences is to use Custom Intent Audiences on Google Ads. In a nutshell, "custom intent audiences" is a Google product that allows marketers to target people currently researching specific topics, products, and solutions on the web, using display or YouTube video ad campaigns.
People use certain keywords, visit particular pages, watch videos, and later on decide to make a purchase. Essentially, these are the people who are currently in the market for various products and services.
While adding keywords and websites you'd like to target, you see insights including the gender, age, and parental status of people most likely to search or look for what you've keyed in. You get results similar to the image below.
How to Create a Custom Intent Audience
Step 1
Click on TOOLS inside Google Ads and select Audience manager.


Step 2
Select CUSTOM AUDIENCES and click on the + button.


Step 3
Select Custom intent.
Step 4
Name your audience, select in-market keywords from the drop-down menu, and add keywords and URLs of people researching specific topics.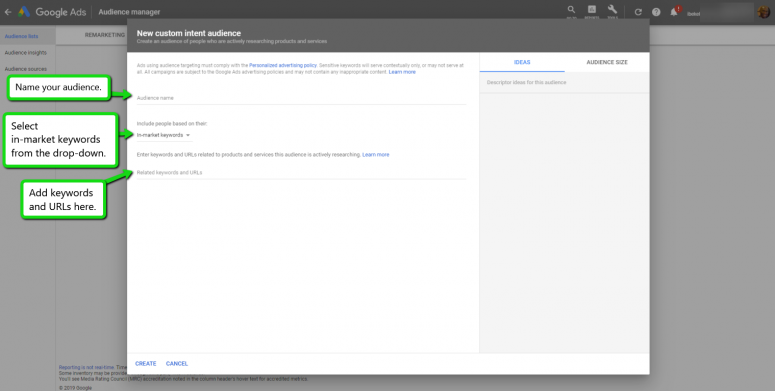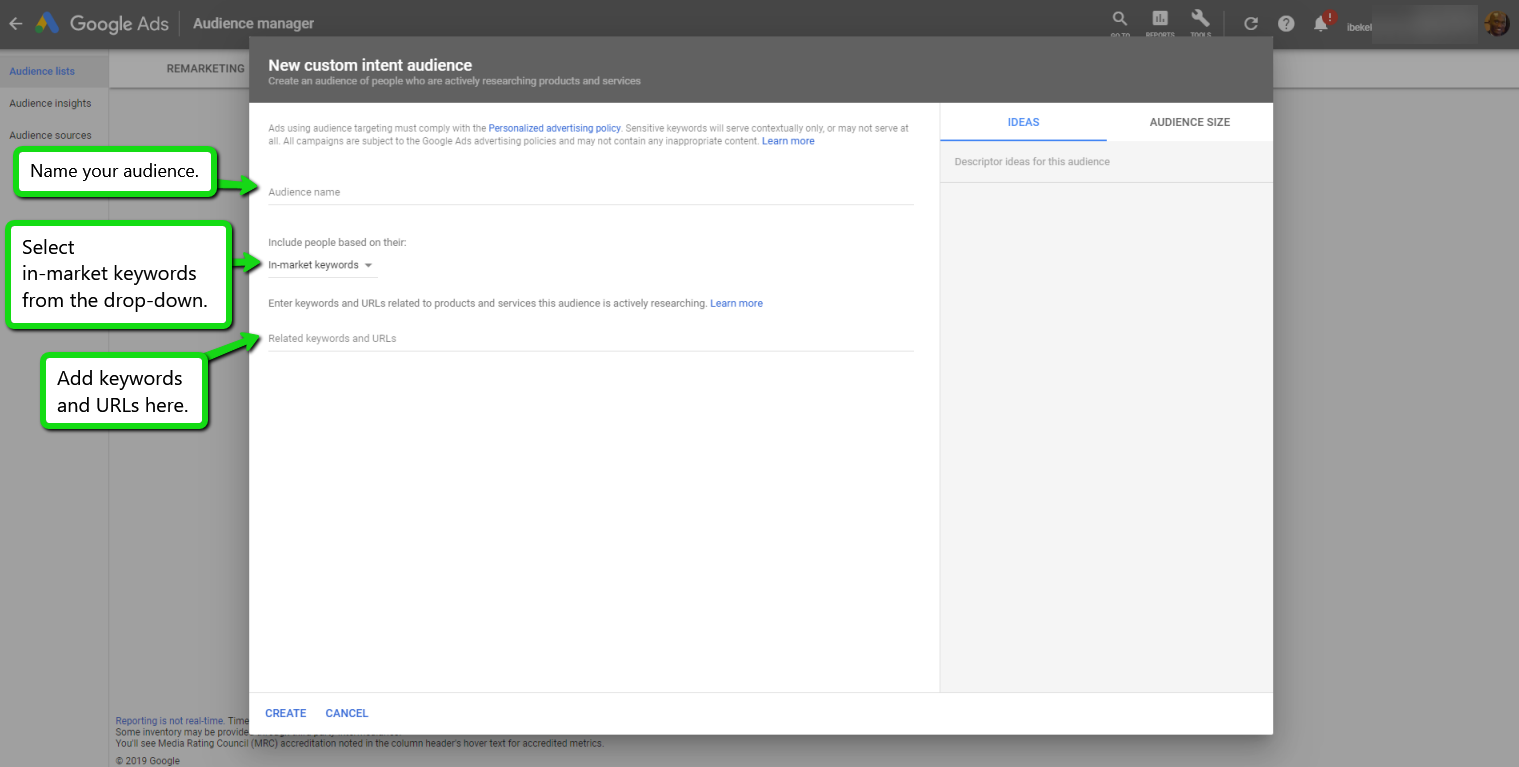 This saved audience can now be used for a display advertising campaign.