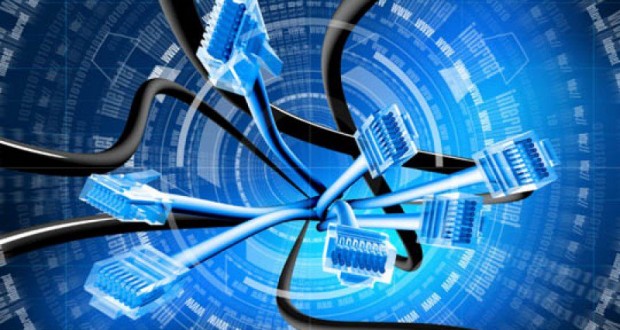 Major global operators are increasingly identifying Africa as a huge potential for market growth in pure network services. MEF is an example. In a few years, consumers of both local area networks (LANs) and metropolitan area networks (MANs) in the continent are expected to experience faster upgraded and world-class internet access as the Metro Ethernet Forum (MEF) anticipates exponential growth of Carrier Ethernet services in the continent backed with higher bandwidth connectivity and infrastructure.
"In two to three years the market is likely to boom in Kenya," noted Daniel Bar-Lev, MEF Certification and Strategic Programs Director during Nairobi's first annual MEF16 Seminar held in Radisson Blu Hotel on 6 June 2016, whose aim was to showcase products and services upped with the emphasis that more service providers would consider establishing a solid Carrier Ethernet (CE 2.0) platform in support of new value added innovations.
Funded by members, MEF is the global industry alliance and defining body for Carrier Ethernet providing service providers with MEF CE 2.0 certification that helps provide customers guaranteed SLAs, network transparency, speed, latency among other performance indicators. Thus far, Bar-Lev noted that MEF has seen the Carrier Ethernet market grow rapidly from zero USD in 2001 to at least $80Bn in 2016. And as the market expands, the MEF for the first time in 15 years is set to hike its membership fee from $15,000 to $17,250 USD per annum in effect from 1 July 2016. This increase can be attributed to the potential growing demand and establishment of Ethernet services especially in Africa.
In Africa, Liquid Telecom Company became the first service provider to receive the MEF CE 2.0 certification in the continent in late 2015. And based on reports, in tandem with the expansion of fiber optic infrastructure and data bandwidth, Ethernet is expected to penetrate the market further.
In terms of bandwidth expansion, according to the September 2015 Africa Telecom Transmission Network Map, Africa's total inbound international internet bandwidth passed the 3 Tbps mark in 2014. By December 2014, Africa's bandwidth reached 3.012 Tbps compared to 2.041 Tbps in 2013 – a steady increase from 497 Gbps in 2010. Apart from Kenya reaching 498 Gbps in 2014, the total bandwidth for other sub-Saharan countries in Africa increased by 52 percent surpassing 1.180 TBps target by December 2014. Thus, with higher bandwidth speeds, network services are expected to increase as more service providers join the MEF and become certified receiving the MEF CE 2.0 certification.
Looking back, in 2001, MEF was launched with the aim of accelerating the worldwide adoption of carrier class Ethernet networks and services. Its membership has since grown to accommodate nearly 220 member organizations based in 43 countries operating through a powerful collaborative framework of service providers, network solutions suppliers and other stakeholders to achieve its dream. It has since been conducting broad testing programs for the services and products of vendors and operators. In Africa, seeing the potential of certification and expansion of CE 2.0 services and membership growth, it has witnessed a few joys and challenges.
"It's a tough and useful process," noted Datanet Chief Technical Officer, Ishkhan Martiroysan adding that labour skills and equipment are some of the technical challenges facing the certification process of Carrier Ethernet 2.0 services in the continent.
Nevertheless, major service providers have been expanding CE 2.0 coverage enhancing end-to-end capabilities and SLAs for both on and off net constructed services. According to MEF, the CE 2.0 platform has been widely adopted in Northern America and Europe, of which, once fully adopted in Africa, would keep countries at par with the world class services.
"Services are changing, they are on demand. Technology is providing services such as Cloud which consumers could not afford before," Datanet CTO noted, adding that the 100 Gigabit Ethernet internet protocol (IP) Standard is popular with clients and consumers as it is more affordable and fast. Moreover, the 100 Gigabit Ethernet has been found to be affordable than the current IP standards of 10 Gbe (10 Gbsps).
Yet, Ethernet data transfer rates have been increased from the original 2.94 Megabits per second to the latest 100 Gigabits per second over the years. Thus, 100 GBS Ethernet services enable consumers and business professionals to send or receive email messages at faster speed thus allowing us consumers to save time wasted on emails that hardly reach their destination on a given server. Moreover, in future, experts foresee 100 GBS substituted with 400 GBS is by end of 2017 making delayed messages a history.
In all, key benefits of network service providers becoming member of MEF would be to get their products certified with the MEF EC 2.0 while leverage the MEF global community. Start ups and medium sized service providers, equipment vendors and telecommunication companies can review the MEF membership forms here.