Google introduced the Android Go program nearly two years ago and is now bringing the latest build of its mobile OS tailored for budget devices, Android 10 (Go edition) which focuses on improved data encryption for users with Google's Adiantum encryption system.
Sagar Kamdar, Director of Product Management (Android) at Google, wrote in a blog post that Android 10 (Go Edition) is aimed at further improving the experience for entry-level phone users.
By Google putting work into a modified version of its platform, Android Go edition, the company has definitely backed one thing the tech sector loves to talk about; how the next billion smartphone users will come online. With over 80% of entry-level Android phone purchases in the last 18 months, the company has been able to claim success with Go. And now that Google has given Android 10 its own Go edition, hoping to capitalize on recent performance improvements, feature additions, and size savings to its apps, this hot topic in the tech sector might just bear some factual answers.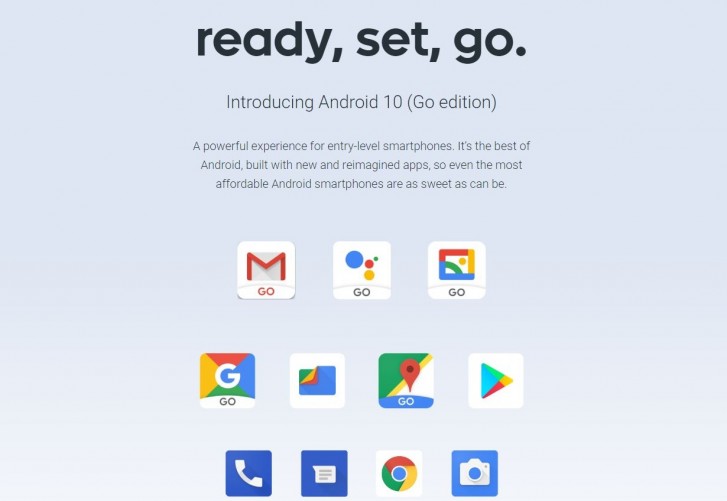 This particular version of Android 10 puts a strong focus on speed, with faster and more memory-efficient app switching as well as launching that's 10 percent faster than in Android 9 Go. It should also be more reliable.
Another key thing is that Android 10 now requires all devices to have encryption, the latest Go edition will take advantage of Google's new Adiantum method. The Android 10 Go edition Adiantum encryption system should be able to secure data without affecting performance or requiring special hardware. Meaning that you won't have to worry that your sensitive info is vulnerable simply because you bought an entry-level device.
Another key feature is the reworked app launch, which is now reportedly 10% quicker. Google claims that app switching is now more fluid as it managed to cut down pre-installed app sizes by half, leaving more storage out the box for users.
The search engine giant has also emphasized that recent app updates play an important role. Google Go has an AI-based read-aloud feature as well as Lens visual searches, while Gallery Go uses AI to organize your photos (offline or otherwise).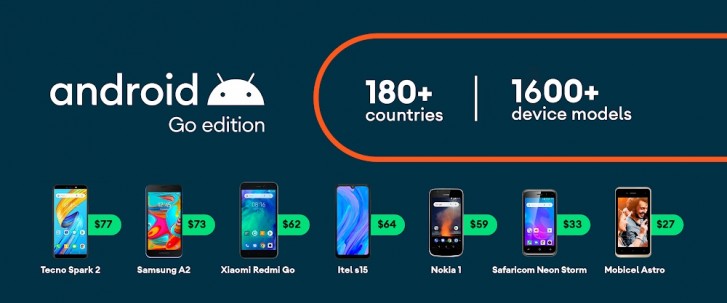 Android 10 Go edition, intended for use on devices with 1.5GB of RAM or less, and broad range of devices based on the Android 10 Go edition is expected to arrive later in the fall from a growing list of manufacturers in over 180 countries.
The devices will come with all the standard Google Go apps like Gallery Go, YouTube Go and Maps Go as well as the new Google Files app. Peer-to-peer sharing support for files is also available, and an improved data saver. Google is looking to team up with even more developers to bring a larger selection of Go apps.