LG will introduce PuriCare, its first wearable air purifier mask, during the upcoming IFA press conference in Berlin.
"LG PuriCare Wearable Air Purifier resolves the dilemma of homemade masks being of inconsistent quality and disposal masks being in short supply. The PuriCare Wearable Air Purifier employs two H13 HEPA filters, similar to the filters used in the company's home air purifier products."
The PuriCare wearable air purifier is planned to launch in select market as early as October, according to the press release.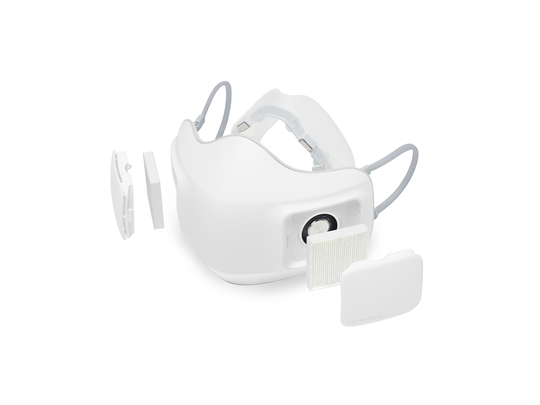 It features two H13 HEPA filters, similar to what LG uses for its in-home air filtration systems. The wearable air purifier also has UV-LED lights designed to kill bacteria. The mask is powered with an onboard 820mAh battery that can last eight hours on "low" and two hours on "high."
The mask also includes a lot of technology, such as the ability to regulate the speed of the filtration based on the wearer's breath.
While it seems like a great piece of technology, especially amidst a global pandemic, LG is yet to communicate specific information such as weight and, of course, retail price. Something tells us it will cost a lot more than those reusable masks we have all been wearing lately.