Nokia has confirmed exclusive partnership with Flipkart for the distribution.
The smart TVs market is already crowded but that doesn't stop newer brands from joining in. A report by Digit reveals that Nokia will be launching a smart TV that runs on Android and the sound system will be powered by JBL Audio. Nokia will be the fifth smartphone maker to enter the smart TVs market after Honor, Motorola, OnePlus, and Huawei.
One of India's largest online marketplace, Flipkart, has partnered with Nokia to launch the Nokia-branded Smart TVs in the Indian market.
Audio output remains a headache for most smart TV buyers and Nokia hopes that its superior acoustics will help prospective buyers with the decision of ordering their product. The sound tuning is as per JBL's standards, and Flipkart has revealed that Nokia's new offering will come with features like Minimal Harmonic Distortion and Clear Vocal Tones.
JBL, the American audio hardware manufacturer, has a notoriety for crafting speakers that offer superior fidelity, and a high range of sounds. This means that the Nokia TV will stand to gain from JBL's experience on this front, enhancing the TV viewing experience for users. Dolby Audio and DTS TruSurround will enable high-quality audio playback from the TV's front speakers. The Nokia TV will be able to decode surround sound with the help of the DTS TruSurround.
Some of the key highlights of the upcoming Nokia TV have been leaked online by Digit.in who teases the corner frame design from two angles. It is evidently visible that the TV has a brushed metal finish and there's "Sound by JBL" branding on the bottom right corner.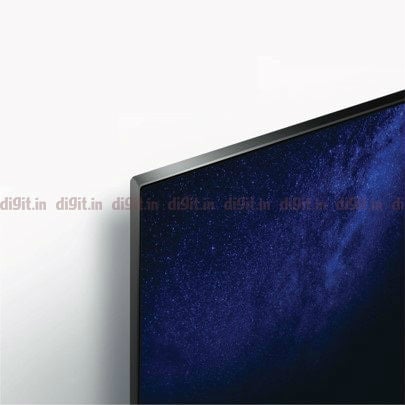 Not long ago, the Nokia smart TV was spotted on the BIS (Bureau of Indian Standards) database which confirmed that there will be a 55-inch panel with 4K Ultra HD resolution.
When it comes to software, Nokia smart TVs will run on Android 9.0 out-of-the-box along with support from Google Play Store. The Nokia smart TVs will also come with Intelligent Dimming technology which will offer better contrast levels.
In India, the Nokia TV will compete against the likes of Xiaomi's Mi TV, OnePlus TV and the recently launched Motorola TV, which come in four variants of 32-inch, 43-inch, 50-inch 55-inch and 65-inch screen sizes.
It's worth noting that this will be the second partnership for Flipkart with smart TVs as it had first partnered with Motorola to launch its smart TVs in India.
For Nokia, the Flipkart collaboration is not just about a manufacturing partner, but a complete go-to-market strategy with promotions and research-backed product development. Flipkart said it conducted market research to determine features for the Nokia TV range, which include JBL-powered audio systems.