The new M-Pesa app will now allow you to request for money from other users.
Before you rush to your phone and try requesting for money from anyone please don't try it if you have an android because this is only currently available for iOS but will also be made available for androids soon enough.
I downloaded the app recently and so far its been quite useful not to mention I got 500mb for free as soon as I downloaded it. The signing in into the app is rather easy for starters you don't need the PIN for every transaction thanks to biometrics integration that allows you to use your fingerprint scanner on Android devices and on older iPhones, and facial recognition on newer iPhones.
Who will this payment feature be useful to?
This will work perfectly for people are paid via M-Pesa or if someone owes you money they can request for their money using the app. For people who are paid via M-Pesa you will be able to track and see how much money has been paid to you and how much money is remaining to be paid.
How will it work?
Under the REQUEST tab, you can enter either the number, or pick a contact of the person you want to request from payment.
You then enter the amount you want to request for, and this request will be sent as a notification to the person.
If they have the new M-Pesa app, they'll get a notification on the request. If they don't have the app, they'll get a text message. See screenshots below.
Once request has been sent, you'll be able to see all requests under the M-PESA REQUESTS sub-menu. You will see what's pending, cancelled requests, and what's been received.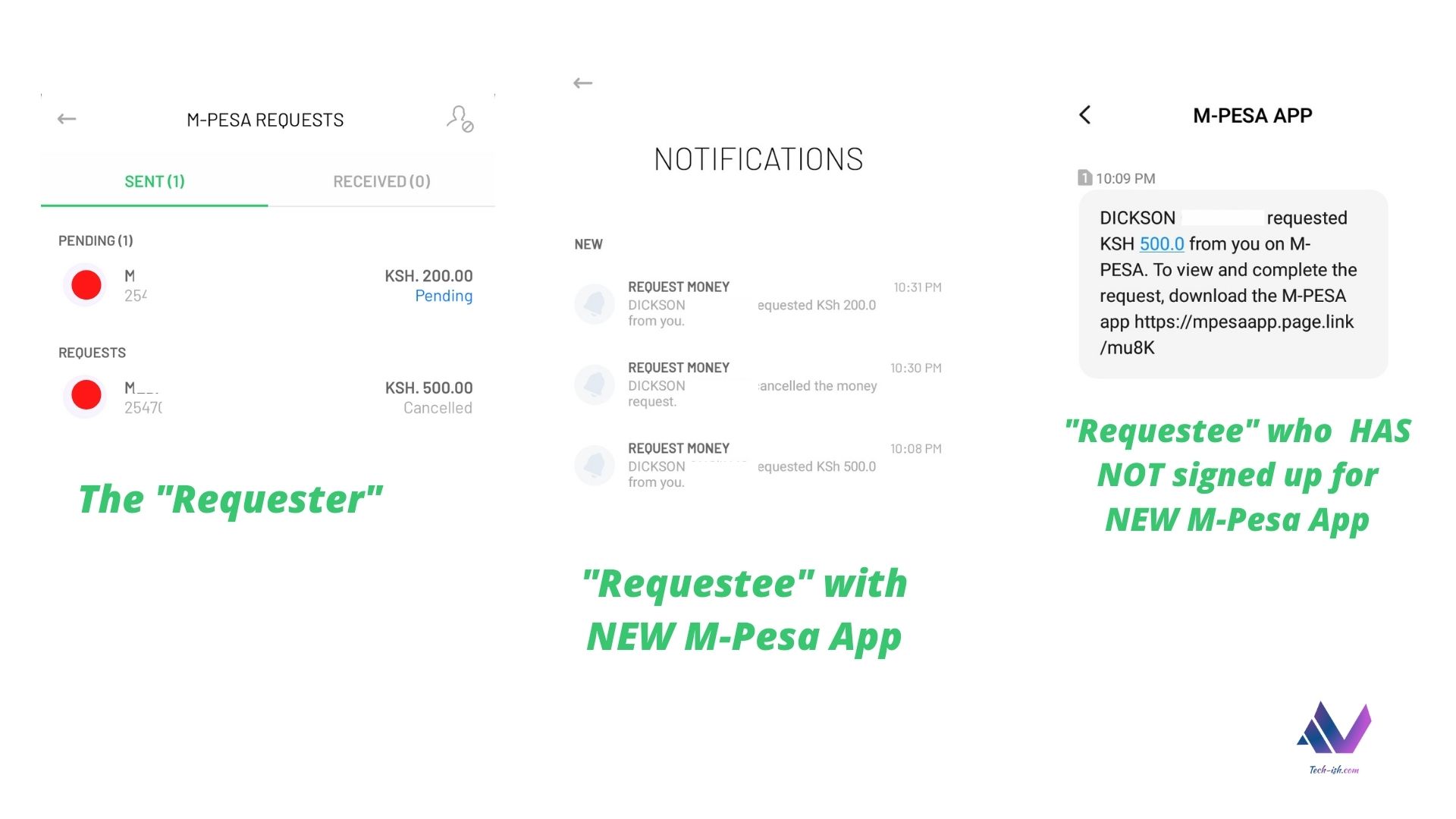 I don't about you but this sounds rather exciting especially because majority of Kenyans are on M-Pesa and if someone owes you money it would be a polite way of saying "send my money back please".